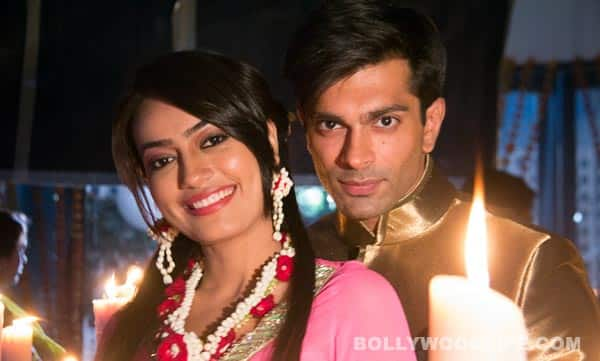 The
pre-wedding ceremonies are in full swing and our happy couple is about to tie the knot soon, but will Tanveer let it happen?
Qubool Hai is witnessing some festive mood with Asad Ahmed Khan and Zoya Farooqui's nikaaharound the corner, but Tanveer is doing just about everything to disrupt the wedding.
While Asad and Zoya are in love, they are not yet ready to reveal their true feelings to each other just 'coz their egos won't permit it. Unfortunately, Tanveer is using this silence to break them apart and even though it bugs the hell out of us, there is nothing much we can do about it.
Asad's mother Dilshaad knows very well that Asad and Zoya love each other and their continuous bickering is just a proof of this, but Tanveer's constant nagging makes her doubt her own decision, but we just hope she doesn't take it too seriously.
If rumours are to be believed, in the upcoming episodes, Tanveer will hatch some major plan to separate the couple forever. But will she succeed or not – that remains to be seen.