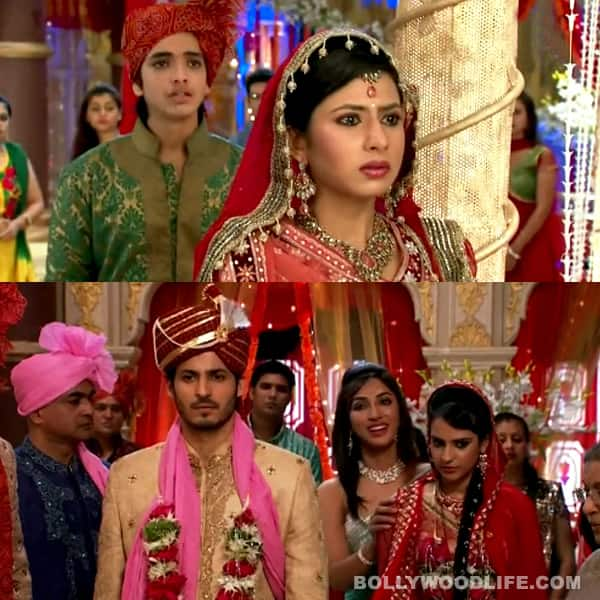 On the eve of Bulbul's wedding to Vihaan, he walks into the ceremony announcing that he has tied the knot with his first love Anika
Sony TV's Kya Huaa Tera Vaada is coming to an end, but before drawing curtains on the show, the makers are going all out to grip the audience one last time with suspense and melodrama. Vihaan (Mohit Malhotra) ditches Bulbul (Sargun Mehta) at their nuptials and marries Anika (Neelam Sivia). Why? We thinks it was a desperate bid to save Rano (Siddhi Karwa), who has allegedly committed a murder, which was recorded by Anushka Sarkar (Mouli Ganguly) and Anika.
Vihaan loves Bulbul, but in order to rescue Rano he agrees to marry Anika, but will that really save Mona's younger daughter? Or will Anushka go ahead and submit the recording to the cops, shaming Mona (Mona Singh) and her family. We all know the answer to that one, no?
The real question is will Bulbul see through Vihaan's farce and find out the real reason before it's too late? Knowing Bulbul's trust issues we doubt it would happen that easily; for all we know, it will be Mona and Jatin (Hiten Tejwani) who uncover the truth in time to save her family. This story of betrayal just doesn't seem to end any time soon and we are absolutely bored with all the over-the-top scenarios. Get real people!
And this time the only real good news is that the show is all set to end by May last week making way for Bharat Ka Veer Putra – Maharana Pratap which will hopefully be more entertaining, or so we hope! We are waiting eagerly, are you?